Silver Spur Trade Shows is proud to build on last year's success in sharing great speakers with our attendees at the 2018 Great Outdoors Expo! We've worked hard to bring a diverse and interesting slate of speakers and events to this year's show. It is our hope that beyond having a lot of fun at our expo, you might leave knowing some helpful new information for your next outdoor excursion.
This page will be updated periodically with our latest additions, so please check back often! If you or someone you know would like to share specialized outdoor knowledge as a future Expo speaker, please contact us!
Download our Entertainment Schedule
Who needs to take Hunter Education?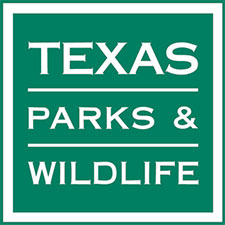 Every hunter (including out-of-state hunters) born on or after Sept. 2, 1971, must successfully complete hunter education. Minimum age for certification is 9 years and cost is $15.
If you were born on or after September 2, 1971 and you are:
under 9 years of age, you must be accompanied*.
age 9 through 16, you must successfully complete hunter education, OR you must be accompanied.
age 17 and over, you must successfully complete hunter education; OR purchase a "Hunter Education Deferral," and you must be accompanied.
---
3D Archery Tournament

Shoot one of the most exciting archery events around. This is the all-new 3D Pop Up Challenge using a new computer system developed by one of the best archers in the country. Match your skills on the seven to ten target system. Targets pop up in random order and are up for eight to twelve seconds with possible delays in between, so you will have more time than our old system. Shooters could have multiple targets at one time, no shoot situations and running targets. The archer needs to be ready at all times for the next target, then react and shoot. This is as close to a real hunting situation as you can get indoors!

Jason Reynolds - "High Flying Retriever Dog Show" and Fishing Seminars

Professional guide and outfitter Jason Reynolds will be sharing his outstanding dog show, fishing demonstrations & seminars!

See Jason in action!

Joe Martin - Snakes of Texas

Joe Martin's snake show is about more than just shock value. The Duo of Mr. Martin and his girlfriend Sherilyn Gembler want to educate the public about snakes and let them know how to stay safe around them. They want to teach you how to distinguish between the poisonous coral snake and the non-poisonous milk snake, which have a similar coloration.

Times: TBA

Big Jim - Pro Bass Angler

Big Jim Pro Bass Angler is family-owned and operated right here in Springville, TN. Since our company opened its doors in 2005 in Davie Florida and now we live in the great state of Tennessee, home of moonshine and music next to the lake and Hank Williams JR. fishing all day and the night away.

Hunting and Calling Tactics for Elk and Mule deer

Harry has been personally guiding hunters in Texas and New Mexico since 1988, including some of the best hunts the West has to offer. We have hunts for bow hunters, rifle hunters, and muzzleloader hunters. We hunt from tent camps set in the area we will be hunting.

WOW - World's Outstanding Whitetails

A stunning, awesome collection of sixteen of the largest Whitetail Deer ever on display!